We Provide Online Counselling Services in Ontario and In-Office Counselling in Cambridge.
Learn More About Growth Counselling Services.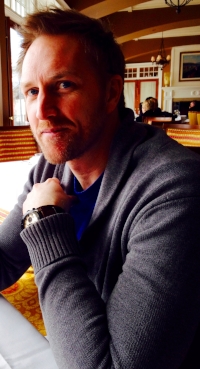 Rick Defoe
Registered Psychotherapist, Certified Canadian Counsellor,
Owner and Operator of Growth Counselling Services
Growth Counselling Services is led by Rick Defoe, who is a Registered Psychotherapist, a Certified Neuroptimal® Wellness Provider/Trainer, and is and the sole owner and operator of Growth Counselling Services.
With over 20 years of clinical experience working with individuals, children, youth, and families in various capacities, Rick has developed a genuine passion in helping people discover their existing strengths and abilities to overcome personal struggle and the inevitable pain that coincides with being human.
Like you, Rick has been faced with his own struggles in life, thus, enhancing his level of compassion and empathy for clients and their presenting difficulties. This has further allowed Rick to appreciate one's need to seek support and guidance toward personal growth, balance, and an overall sense of well-being. Rick considers himself to be extremely fortunate and privileged to work with people who have a willingness and the courage to express their vulnerabilities and share their personal stories. Rick believes this to be the most rewarding part of his work.
With a Masters degree in Counselling Psychology, a Bachelors degree in Social Development Studies, a diverse level of training in counselling and psychotherapy, and registered certifications (Certified Canadian Counsellor, Registered Psychotherapist, and Registered Social Worker), Rick is able to offer you ethical therapeutic services as an experienced and qualified clinician.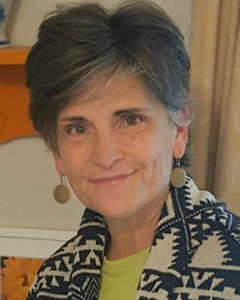 Tanya Wright
Clinical Social Worker
Tanya Wright is a clinical social worker who has developed a passion for joining with people who have chosen (sometimes with great trepidation) to travel into difficult, sometimes unfamiliar, places.
This is a privileged experience every time – when the travelling feels wearisome and uncomfortable, when the destination changes and anxiety rises, when an unexpected break on the horizon opens up and life begins stirring in parts unknown or forgotten – I am motivated to keep up with you, to witness, to guide, to compassionately experience with you this stretch of the journey.
With a Masters degree in Clinical Social Work, a Bachelors of Applied Science degree in Gerontology, and 15 years of experience as a clinician and a case manager in various settings, I bring a strong affinity for attachment theory perspectives in understanding how we relate to ourselves, others, and the world around us. Drawing mostly from CBT, DBT, EFT, narrative-based, and psychodynamic approaches to enhancing self-understanding and quality of life, I continue to do my best learning by being present in my own life.
Schedule a Consultation.
We will face this journey together in hopes of discovering the change process that leads to a more full and values directed life.